Raizer II by Liftup
Raizer II by Liftup
The battery-operated mobile lifting chair Raizer II helps a fallen person up to an almost standing position in a few minutes. The aid can be operated by only a single assistant, and it requires only limited physical effort from the operator aside from a helping hand.
Click on the segment you are interested in:
A person who has fallen and cannot get up again is lifted up comfortably to a sitting or almost standing position in a way that supports the entire body throughout the process. This way of lifting shows consideration for the importance of being helped up in a dignified and safe way.
New ergonomic benefits
Raizer II is easily assembled under a fallen person, and the lifting process is swiftly initiated by a push of a button on the remote control or the control panel on the side of the seat. This means that the assistant does not have to carry out a lift and is exposed to no strain on the back or shoulders as you may experience with other appliances. The helper can with no further assistance handle the Raizer II and help the fallen person.
The Raizer II can be used in home care, in institutions, for rescue services and other services requiring a lifting aid and transfer of persons with limited mobility.
Comfortable lift
All the materials have been carefully selected with special attention to stability and durability and considering both the helper and the fallen person.
Raizer II is fitted with safety belts that are to be attached to both backrests to make sure that the fallen person feels secure and comfortable during the lifting process. It is possible to attach additional safety belts on the backrests of Raizer II. Thus, the torso of the fallen person can be secured in several positions for increased comfort.
Exclusive and easy-to-clean design
Raizer II offers an exclusive and user-friendly design with intuitive sound and light indicators making it easy to quickly assemble the Raizer II at any location. The two backrests are alike, and the four identical legs can be swiftly fitted in any sequence thus making the Raizer II quick and easy to assemble under the fallen person.
All surfaces of Raizer II have been developed to be easy to clean as regards choice of materials and surface structure, and the surfaces of Raizer II may also be disinfected.
Mobile solution
The lifting chair is battery-powered and therefore must not be connected to a power outlet. Raizer II is easily operated with a remote control which is kept on the side of the seat when not in use. Raizer II will emit a warning if the remote control is not returned to its place after use.
Easy to transport
When disassembled, Raizer II is carried in two bags to the location; back rests and legs are carried in a bag with ergonomic carrying straps for hand or back (long strap for shoulders or two straps as a backpack). The motor unit/seat is carried separately in a protective cover with a soft handle ergonomically designed to make sure that it is carried close to the body.
Alternatively, the Raizer II can be transported on a trolley (optional equipment) where both bags can be placed side by side. The Raizer II is disassembled after use and therefore is easy to transport and use anywhere and in any situation. We even offer a bike bracket kit (optional equipment) to mount the trolley behind a bicycle.
Find a distributor for more information about Raizer II, prices, delivery time etc.
NB: Raizer II is not yet released for sale in Japan.
Raizer II
Mobile auxiliary aid to lift a fallen person
Comfortable and secure for the fallen person
Lifts up to 150 kg
Easily assembled in just a few minutes
2 identical backrests and 4 identical legs make assembly easy
No risk of overload for the helper
The fallen person and the helper can both feel safe
Improved cleanability: Can be disinfected
Battery indicator on control panel
Intuitive sound and light indicator for smooth assembly
Easy transportation in two bags
Alert on control panel for service inspection
Battery capacity: Approx. 80 lifts per charge
Seat dimensions: W: 68,6 cm / D: 25,7 cm / H: 19 cm
Video
We are always working to improve this website for our users. To do this, we use the anonymous data provided by cookies.
Learn more about how we use cookies
Discussions at this year's ECB Forum on Banking Supervision focused on credit risk management, climate-related risks and banking integration.
Catch up on the recorded sessions.
Transition plans compatible with the Paris Agreement
Europe's pledge to become carbon neutral by 2050 will change its economies, says Supervisory Board Vice-Chair Frank Elderson. Banks must develop plans with clear milestones that enable a better understanding and management of the risks this transition will imply for them.
Banking Supervision Market Contact Group
We are looking for experienced market professionals to join our Banking Supervision Market Contact Group, a forum to discuss relevant banking issues. We particularly welcome the expression of interest from women.
This crisis provides an opportunity to improve credit risk management in banks, says Supervisory Board member Elizabeth McCaul. Strong credit risk controls help banks support the economic recovery, so the good practices we are seeing should be adopted more widely.
Diversity in leadership is crucial for effective governance, say Vice-Chair Frank Elderson and Supervisory Board member Elizabeth McCaul. A richer set of knowledge, experiences and values results in better decision-making and greater efficiency in the way banks operate.
Our sanctioning powers help to ensure that banks comply with regulatory requirements, say Supervisory Board member Edouard Fernandez-Bollo and Director General Pedro Gustavo Teixeira. This in turn creates confidence in the soundness of the banking system.
Strong credit risk management to avoid bad loans piling up now will maximise value, avoid cliff effects and reduce the risk of procyclical effects, writes Supervisory Board member Elizabeth McCaul. Inaction would disrupt the supply of credit and liquidity and delay the recovery.
We need to foster the integration of cross-border banking groups to ensure that timely liquidity support is provided within them, Andrea Enria and Edouard Fernandez-Bollo say in our latest blog post. To achieve this, recovery plans could be strengthened by using group support agreements.
Programs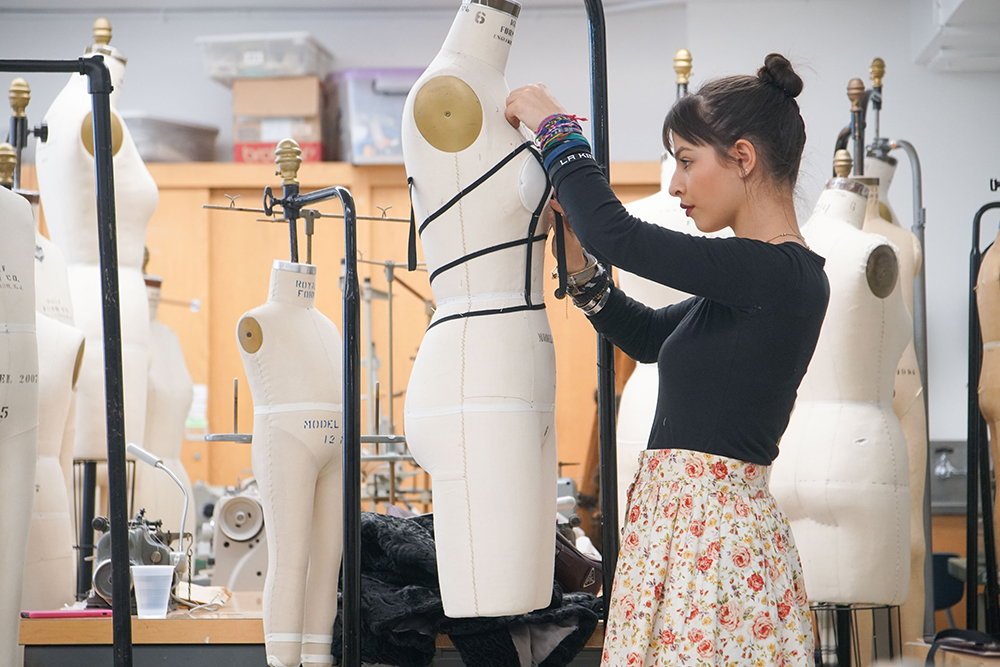 Fashion Design AAS
The AAS program provides an essential foundation in computer-aided design, sketching, draping, patternmaking, construction, sewing techniques, and textiles. Once you earn your AAS, you can apply for a BFA in Fashion Design. You are also eligible to apply to the BFA programs in Fabric Styling, Textile/Surface Design, and Toy Design, along with BS programs in Production Management: Fashion and Related Industries, Technical Design, and Textile Development and Marketing.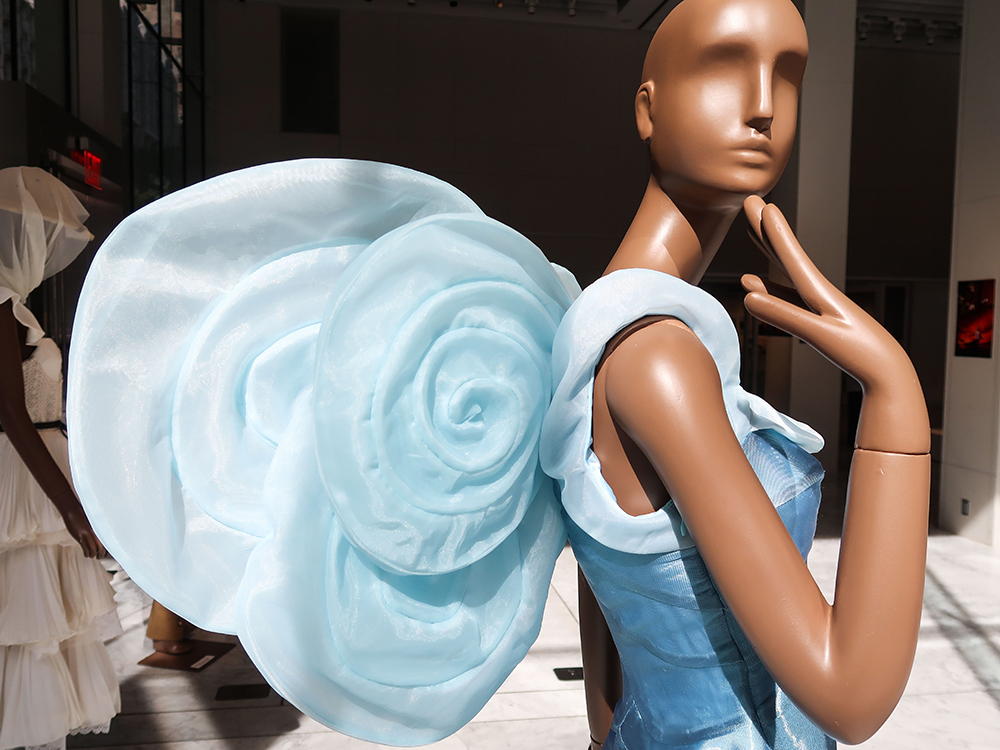 Fashion Design BFA
The BFA program offers concentrations in children's wear, intimate apparel, knitwear, special occasion, and sportswear. You'll create designs informed by market research and inspired by history, art, and culture. Throughout, you'll master advanced technologies, build presentation skills, and choose from a menu of design electives to customize your studies. The program culminates in a required internship and a senior collection guided by acclaimed designers who serve as mentors. Your work could be showcased in FIT's professionally produced runway show, the Future of Fashion.
If you have an AAS in Fashion Design from FIT, you may apply. More about eligibility for this program.
Vision & Mission
The Institute of Nursing offers programs leading to a Bachelor of Science degree in Nursing and a Master of Arts degree in Nursing. The curriculum, which is based on the 3 frameworks: competency, community, and evidence, is the core of IN's success in producing world class Nurses.
Course offerings evolve from a philosophical belief that the goal of nursing is to assist consumers of care to reach their health goals. The nurse uses caring behaviors and the science of nursing to achieve these goals.
The product then, of the Institute of Nursing, is a nursing leader or a nurse with a potential for leadership who is value driven, a critical thinker, technologically proficient, committed to the profession and who cares very deeply about providing safe, quality, and humane care. This mission is accomplished through modeling behavior, mentoring, and motivating by faculty members.
With the VINES Laboratory (Virtual Integrated Nursing Education Simulation) in full operation, IN aims to teach nursing skills iteratively and sequentially without harming patients. It seeks to become the Center for Excellence in Nursing Simulation in the Philippines and Asia.
Vision and Mission
The Institute of Nursing aims to develop graduates who are value-driven, critical thinkers, technologically proficient, research-oriented with leadership abilities who are committed to the profession to provide safe, quality and human care.
Through:
S-trength
H-eart
A-ttitude
P-ersonality
E-xperiences
History of the Institute
The Institute of Nursing started as a School of Nursing in June 1955, with an initial enrollment of 86 students in the freshman class. It was founded three years after the establishment of the FEU Institute of Medicine. It obtained its government recognition from the Department of Education on June 9, 1958 with Mrs. Teofista G. Villarica as its first principal. The School of Nursing started a three year diploma program leading to a non degree Graduate in Nursing (GN).
By the second semester, a two year advanced Professional Program (Supplemental Program) was offered. It was a post graduate program, the primary objective of which was to provide an opportunity for graduates of the GN program to broaden their knowledge, appreciation and understanding of the profession and to provide for appreciation towards clinical teaching and public health nursing. Mrs.
Lucrecia Llanera was the first directress under the new program.
The course began with 32 students, most of them now holding important positions in different health agencies and schools of nursing, both in national and international settings. The Rizal Provincial Hospital (now Rizal Medical Center) served as the first hospital affiliation where students obtained their clinical experience. It is interesting to note that the hospital is still one of the institute's base hospitals.
The first years of the school were difficult ones. Temporary measures had to be adopted particularly in the matter of accommodations for the residence of the student nurses. The first nurse's home was located in the practice house adjoining the Girl's High School and the University Hospital which was then under construction. The Residence Counselors were Mrs. Laurentina M.Perlada, a graduate nurse working on a full time basis, assisted by three part time graduate nurses namely; Ms. Elisea Candelaria, Ms. Loreta Antonio and Purificacion Ocampo. Of the 86 students admitted during the first years of the school, only 55 graduated in 1958, and yet two of them were among the top notchers in the year's board examination for nurses. All candidates who were certified by the school passed the board examination with highly satisfactory marks.
In 1959, Mrs. Teofista Villarica and Mrs. Lucrecia Llanera resigned as principal and directress of the Diploma and Supplemental Programs. Dr. Alejandro Roces , who was the Acting Chairman of the School of Nursing committee, appointed Mrs. Polly Ontimare as Acting Principal of the Diploma Program, while he took charge of the Advanced Professional Program until the appointment of Mrs. Felicidad D. Elegado on August 6,1960. Mrs. Felicidad Elegado assumed office as Principal of both programs. By consistent search for new horizons, the school of nursing was elevated to the status of an Institute with Dean Felicidad D. Elegado as its Dean.
In June 1961, the five year straight baccalaureate program leading to the degree Bachelor of Science in Nursing (BSN) was established. The following year (1962), supplemental BSN program for graduate nurses began. The last batch of GN program graduated in 1964 while the supplemental program was terminated in 1976.
In 1976 the BSN curriculum went back to the four year baccalaureate program. Class 1980-A was last graduates of the five year program. In 1978 Dean Elegado retired and Ms. Lydia A. Palaypay, the Institute Secretary, was appointed to replace her. In 1984, the BSN curriculum was revised into a competency based, community-oriented curriculum.
In 1989, it was mandated that only one program, the BSN program, would be the preparation of the professional nurse. This was considered as important milestone in nursing education. Dean Palaypay was appointed Vice-President for academic affairs in 1995 and was replaced by Dean Norma M. Dumadag who served the institute until her retirement in May 2006.
Under the leadership of Dean Dumadag, the Institute was granted Level II accreditation status by the Federation of Accrediting Agencies of the Philippines (FAAP) through the Philippine Accrediting Association of Schools, Colleges and Universities (P AASCU). It was also during her time that the Institute of Graduate Studies (IGS) through its Dean, Dr. Corazon V. Jose started offering the Master of Arts in Nursing (MAN) with four major fields. Then IN Associate Dean, Dr. Glenda S. Arquiza became its first program coordinator.
During the administration of Dean Dumadag, the Commission on Higher Education, issued CMO No. 27 series of 1998 wherein the BSN curriculum was reconfigured effective SY 1998-1999. This memorandum required the students to undergo two years of Associate in Health Science Education (AHSE) which is a certification program for those who would like to enter any health science program after two years. Hence, the Institute of Nursing provided two programs, the AHSE program for 1 st year and 2 nd year students. And to those who would like to continue their nursing profession may continue to the BSN program as 3 rd year and 4 th year students.
Because of the consistent and sterling performance of nursing graduates in the licensure exams over the years and after complying with the CHED's requirements on graduate education, the Institute of Graduate studies was certified to offer a master's degree in nursing. In 2005 the MAN program was vertically articulated with the BSN program. Its administration was placed under the Institute of Nursing until present.
The Institute of Nursing had a significant increase of its enrollees from 343 in SY 2004-2005 to a total of 997 in SY 2005-2006, same year when the Institute of Nursing celebrated its 50 th year of foundation. Also, in this school year, Dean Norma M. Dumadag filed her retirement, hence, a new dean was appointed in July 2006 in the person of Dr. Annabelle R. Borromeo. She was joined by two Associate Deans: Dr. Glenda S. Arquiza who handled the BSN program and Dr. Ma Belinda G. Buenafe for the AHSE program.
In 2006-2007, the number of enrollees in the graduating level alone soared higher to a total of 2,726. This was also the year when the national issue of leakage in the June 2006 Nurse Licensure Examination took place and consequently, the FEU-IN issued a position paper for re-take. Due to this circumstance, and with the Institute's effort to prepare the graduating students in the licensure examination, Dr. Borromeo, together with the then Associate Dean for BSN Program, Dr. Glenda S. Arquiza, started the In-house Nursing Review Program in 2006. The In-house nursing review program continued for three years until it was integrated into the curriculum as Nursing Competency Appraisal in 2009.
Dr. Borromeo lead the Institute in the optimization and utilization of technology through e-learning where students engage in video discussions, demonstrations and examination in addition to the traditional classroom teaching.
The optimal use of the Virtual Integrated Nursing Education Simulation(VINES) Laboratory also started whereby students are able to practice their skills through human patient simulators and other state-of-the art equipment in a realistic hospital setting. This is also the period wherein there was an increase in the linkage to hospitals and clinic affiliations in Metro Manila and extended until Bulacan, Cavite and Batangas.
Amidst all the adjustments and meeting all needs of the vast number of students, the Institute of Nursing managed to retain its Level II Re-accreditation status by PAASCU in 2008.
In the year 2007-2008, FEU-IN tied up with Guanghua Nurse Fund of China which welcomes Chinese nursing students both in the undergraduate and master programs of Nursing.
A new BSN Curriculum stipulated by CHED CMO No.05 was implemented in SY 2008-2009. This memorandum abolished the AHSE program leaving Batch 2011 the last group under this curriculum. This allows the student to take the Anatomy and Physiology, Related Learning Experience and NCM 100 – Fundamentals of Nursing as early as the second semester of the first year.
During this school year, the Commission on Higher Education (CHED) proposed a new curriculum to be implemented effective SY 2009-2010.
In 2009, Dr. Glenda S. Arquiza was appointed as the seventh Dean of the Institute of Nursing. During her administration, the new curriculum was implemented whereby all first year students enter the Institute of Nursing, all under the BSN program. Dr. Arquiza pushed faculty and students to make use of the Nursing Online and the practice of Evidence-Based Nursing to further enhance the competency in the education of future nurses.
As Dr. Arquiza retired in 2011 and was appointed as member of the Philippine Board of Nursing, she was then replaced by Dr. Rosalinda P. Salustiano who envisioned to increase the culture of research among faculty and students. Programs were made to increase the skills on both faculty and students in research. It was also during Dr. Salustiano's administration when various linkages were made locally and internationally. Partnership with Anhui and Taishan Universities in China were made in 2012 bringing the first batch of Chinese MAN graduate students in the year 2013 to undergo a special one year full-time MAN program.
In 2013, the former IN Associate Dean, Dr. Ma Belinda G. Buenafe was appointed as the new Dean of IN becoming the first IN Alumna to hold the said position. This administration focused on six main areas: curriculum, faculty, research, community, accreditation and linkages.
Changes in the curriculum was made through a thorough review and modification of the syllabi in accordance with the CHED recommendation to have a paradigm shift from competency-based education to outcomes-based education. Although the faculty faced the tedious work of changing the curriculum, it was also during this time when the number of enrollees plummet due to two major reasons: first, the high unemployment rate of nurses in the Philippines, and; second, the implementation of K-12 which ceased the enrollment of first year during the first semester of 2016. Due to these events, challenges in keeping the employment of faculty were overcome by IN and the FEU administration by making various offers such as faculty research programs, administrative positions, early retirement, graduate studies scholarships, leave without pay and redundancy.
Albeit all the major changes that IN experiences, Dr. Buenafe was able to lead the IN students and its graduates in increasing the Nurse Licensure Examination pass rate by implementing programs such as the Periodic Monitoring of Student's Academic Performance (PMSAP), remedial classes, Mock Board On Line (MBOL) and enhancement classes.
At present, the Institute is LEVEL 3 PAASCU accredited and currently working for it's level 4 accreditation status and continues to provide programs to achieve its goal of creating and shaping globally competitive nurse leaders.