ВИП ХРОМ КРЕСЛО
ВИП ХРОМ КРЕСЛО
Кресло руководителя «Вип» – оригинальный покрой — изысканность Вашего кабинета. Кресло для руководителей «Вип» погружает своего обладателя в атмосферу комфорта. Плавная обивка из естественной кожи, широкая эргономичная спинка со интегрированным подголовником и мягкие вставки на подлокотниках обеспечивают комфортное состояние тела на протяжении всего рабочего времени. Глубокий и обдуманный до мелочей дизайн модели акцентирует уверенность и возвышенный статус обладателя.
Варианты исполнения:
Хром: крестовина металлическая хромированная, подлокотники металлические хромированные с накладками из обивочного материала.
Технические характерристики (в зависимости от варианта исполнения):
Обивочный материал: Кожа
Газпатрон: газ-патрон 4-й категории стабильности по DIN 4550 (200 000 циклов динамической нагрузки 120 кг).
Механизм: Топ-Ган (механизм качания с фиксацией в крайних положениях).
Услуги по доставке и сборке
| | |
| --- | --- |
| Доставка по городу, Краснодар при заказе от 20 000р | бесплатно |
| Доставка по городу, при заказе менее 20 000р | 800 руб. |
| Подъем мебели | от 70 руб/1уп. |
| Сборка мебели | от 750 руб. |
ВОЗВРАТ ИЛИ ОБМЕН мебели — Мы заботимся о покупателях и не мешаем возврату товара. Контакты по вопросам возврата и обмена: +7(900) 296-22-21, myxmebel@bk.ru ежедневно c 9:00 до 21:00 (по московскому времени).
ГАРАНТИЯ
Покупатель может рассчитывать на законное право выполнения обязательств по гарантии, обмену и возврату товара согласно «Закон РФ от 07.02.1992 N 2300-1 "О защите прав потребителей"». Если возврат этим способом невозможен, то он будет производен способом, согласованным с покупателем. Гарантия на корпусную мебель устанавливается от 12 до 24 месяцев, на мягкую мебель от 12 до 18 месяцев. Конкретная информация о гарантийном сроке указывается в паспорте изделия. Срок службы составляет до 20 лет.
ТОВАРЫ НАДЛЕЖАЩЕГО КАЧЕСТВА:
При возврате товара соответсующего нормам и стандартам качества, мы вернем вам стоимость возвращаемого товара, но без стоимости доставки. Возврат товара производится в течение 7 дней с момента покупки по товарному и кассовому чек, либо иному подтверждающему оплату указанного товара документ. Мы не сможем произвести возврат, если:
Отсутствует оригинальная упаковка;
Изделие, поставляемое в разобранном виде, уже собрано или имеет следы сборки и эксплуатации.
В случае, если вы обнаружили недостатки в нашем товаре после получения и оплаты заказа, сообщите нам об этом по телефону +7 (900) 296-22-21 и мы устраним недостатки или произведем возврат стоимости товара. Мы сообщим вам, какую информацию надо предоставить для оформления возврата. Мы будем очень признательны, если вы пришлете нам фотографии дефектов товара по электронной почте (myxmebel@bk.ru) — это поможет ускорить процесс возврата.
ПОРЯДОК ВОЗВРАТА ДЕНЕЖНЫХ СРЕДСТВ:
Денежные средства будут возвращены способом покупки. Если возврат таким способом невозможен, мы производим возврат способом, согласованным с покупателем. Возврат в другие города и регионы России производится путем перечисления денежных средств на счет покупателя, либо почтовым переводом.
Заявления на возврат денежных средств:
Пункт 21 Правил продажи товаров Дистанционным способом предоставляет покупателю право отказаться от товара в любое время до его передачи, но при этом в соответствии с п. 4 ст. 26.1 Закона о защите прав потребителей, а также ст. 497, п.3 Гражданского кодекса РФ Покупатель до передачи товара вправе отказаться от исполнения договора розничной купли-продажи при условии возмещения продавцу необходимых расходов, понесенных в связи с совершением действий по выполнению договора.
Обращаем внимание, что цвет товара может не совпадать с представленным на фото, в связи с индивидуальными настройками цветов монитора и его яркости.
Кресла руководителя класса "Люкс" от Ergohuman
Известный бренд Ergohuman предлагает роскошный ряд моделей кресел премиум-класса, выполненных настоящими профессионалами. Элитные офисные кресла для руководителей выполнены по особой технологии и представляют собой идеальное решение для организации личного кабинета.
Преимущества выбора элитного кресла от бренда Ergohuman
Надежное ортопедическое основание конструкции. Специалисты позаботились о создании по настоящему комфортных моделей — для этого используются специальные технологии изготовления ортопедических оснований кресел. Спинка каждой офисной конструкции выполнена с учетом важных эргономических параметров — учтена максимальная нагрузка на спину во время длительной сидячей работы, благодаря наличию специального подголовника мышцы шеи также не чувствуют усталость.
Кресла для руководителей премиум класса выполнены из качественных натуральных материалов — в продаже представлены элитные модели из натуральной кожи, а также необычные дизайнерские кресла-сетки, выполненные по особому дизайну.
Элитные кресла для руководителей выполнены с учетом дизайнерских особенностей стандартных рабочих кабинетов — грамотно продуманные дизайнерские модели идеально впишутся в интерьер любого помещения и создадут атмосферу изысканной роскоши.
При создании элитных офисных кресел для руководителей используются прочные и надежные конструкции — подобные модели прослужат максимально долго, сохраняя внешнюю эстетику и важные эргономические характеристики.
What Your Peers Are Reading
Since 1970, the P/E predicted 74% of the variation in future 10-year U.S. stock return, and it has been 90% since 1995. When the P/E crosses 40, the predicted 10-year stock return is negative. It will be slightly higher or slightly lower, but the chances that returns will be 10% or even 5% are very low.
I worry that the recent bull market has lulled retirees into projecting returns that likely won't materialize. I fear that many chose to retire early because they met a retirement number that won't sustain the lifestyle they expect.
2. How has this statistic/indicator been changing recently (2021) and how do you expect it to change (2022)?
Since the March 2020 dip, the Shiller PE has gone up 60%. But the S&P was still 45% higher than the historical average even after the pandemic crash. Stocks are so expensive that the dividend yield on the S&P is lower than 10-year Treasuries.
If bond yields rise, stocks are highly vulnerable to a correction. It's hard to imagine a scenario where valuations rise, and easy to imagine a scenario where they fall.
3. What would you suggest advisors do now or consider doing in the future about it?
Think about the implications of near zero equity returns for a client who is five years from retirement. Somewhere between zero and, say, 2% returns are about what we can expect.
If I run a Monte Carlo with 2% expected stock returns, about 46% of 5-year outcomes leave you with less money than you have right now. At the 10 th percentile, you'd have 60% of what you have right now.
That is the tradeoff investors need to accept today when they take U.S. stock market risk. Is the modest upside worth the potential downside? If it isn't there are ways to protect against the downside.
4. Who or what critical source of information do you track, or follow online, to keep up with this or other trends?
I'm a complete data nerd and closely follow government databases such as FRED data [Federal Reserve Bank of St. Louis] and data from the U.S. Treasury. I check real, inflation-protected rates using Fed TIPS [Treasury inflation-protected securities] quotes weekly. These rates are terrifying today.
The most popular target-date fund invests 20% of retiree assets in TIPS at age 72, and this will give retirees a certain $913 in spending power in five years for every $1,000 they invest today.
And I don't think TIPS are necessarily a bad deal — in fact you can make the argument that they are cheap inflation insurance given the even lower after-inflation yields on safe bonds. And if interest rates rise, bonds with any duration will fall even further.
When You Must Attend an Event You Wanted to Avoid
What If the Boomers Outlive Their Money?
What's in an Investor's Best Interest? Depends on Who You Ask: Dalbar
CFAs Make 11 Predictions on Long-Term Effects of Pandemic Stimulus
Podcasts
Listen to free podcasts to get the info you need to solve business challenges!
More on this topic
Resource Center
5. Are you changing any of your work habits at this stage of the pandemic? Why/why not?
I've cut back significantly on travel for presentations, which has given me a lot more time to work on research and updating our new wealth management certified professional program at the College.
In many ways, travel is a treadmill and it can be difficult to step off. The pandemic has led me to question how much I want to get back on, although the recent Morningstar investment conference was a good reminder that I get a huge kick out of speaking in front of a crowd.
6. What's your biggest hobby and what was the last event/activity you did related to it?
I spend most of my time in front of the computer, so I need to schedule regular time to decompress by going hiking in West Texas where I live or fly fishing in nearby New Mexico. In fact, I just got back from a camping trip last night.
7. What book are you reading now and why?
I just finished reading "In Pursuit of the Perfect Portfolio" by Andrew Lo. It's a must-read about the history of modern finance and a deep dive into how academics think about investing.
The new research in culture and human evolution is perhaps the most important new field of science today — books like "The Secret of Our Success" by Joseph Henrich will completely change your perspective on human behavior.
8. Any special holiday plan, activity or focus you'd like to share as we near year-end? Or a New Year's resolution that you've decided on?
That reminds me that another great new book is Katy Milkman's "How to Change." Her research into the importance of taking advantage of important dates to establish new habits provides a convincing argument that we should take advantage of New Year's resolutions or an important birthday to establish a new habit.
At the beginning of the new year, I'm convening a group of industry leaders in wealth management for an in-depth discussion of the future of investment education funded by the Granum Center at the American College.
As we see advisor technology mature and a growing use of standardized portfolios, investment education will need to move beyond security selection and toward developing a goal-based investing process that includes a range of skills from understanding myriad tax rules and strategies to building trust and empathy. As the industry evolves, education needs to evolve with it.
9. Any other update/fact about you or piece of advice/wisdom you'd like to share with our advisor audience?
I spent the first 10 years of my career as a food consumption researcher, and ended up getting a Ph.D. in finance when I wanted to understand why healthy eating was so closely related to wealth and income.
The relationship has gotten even stronger over the last 15 years to the point that men in the top 10 th percentile of income are now outliving lower income men by over a decade.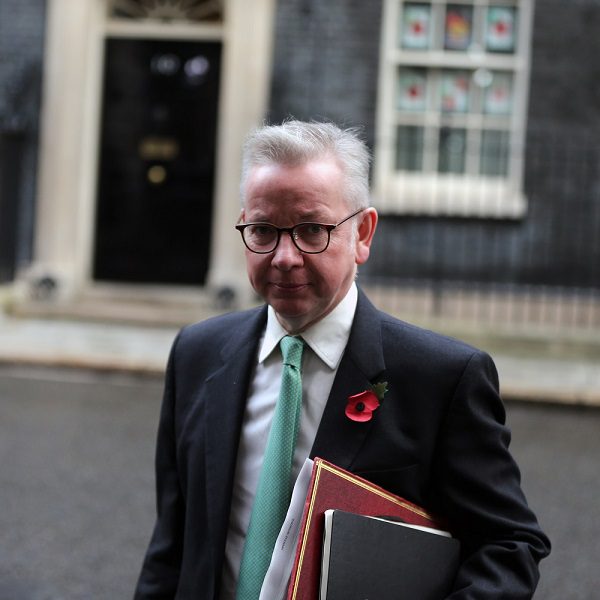 High Court rules Michael Gove broke the law by giving a contract to a communications agency run by long time associates of him and Dominic Cummings.
The Court found that the decision to award the £560,000 contract to Public First was tainted by "apparent bias" and was unlawful.
Time to stop the rot
The UK may be the only democracy in the world without a written constitution – a 'higher' law or code to which all others must conform. Until now, we haven't seen the need for binding rules.
An apology from Jo
We want to be an organisation that puts its hands up promptly and fulsomely when we get stuff wrong. "Live your values" is what I say in my Twitter bio – and it's right that.
Vulnerable families and school attendance – where are we now?
Guest advice blog by Dan Rosenberg, Partner at Simpson Millar As children returned to school in September, I acted for Good Law Project and three individual co-claimants in proposed proceedings against the Education Secretary regarding families.
Government refuses to reveal details of PM's meeting with BP, saying it's 'not in the public interest'
An investigation by Good Law Project and Open Democracy can reveal that details of a meeting between Boris Johnson and oil company BP are to be kept secret, the Government has said, claiming it would.
Paul Dacre: a rigged appointment
When it comes to the Prime Minister's allies, there's a pattern emerging in Downing Street. When Boris Johnson doesn't like the outcome of an official process, he tries to rip up the rules and start.
Government stonewalling over the PM's correspondence with David Cameron – what does Boris Johnson have to hide?
On 14 April, as the UK was gripped by news of David Cameron's lobbying scandal, Boris Johnson was being grilled in the House of Commons. Johnson said he couldn't remember the last time he spoke.
This really stinks
In 2018, United Utilities, the behemoth which operates the water and sewage systems in the North West of England, quietly started a claim in the commercial courts against the operators of the Manchester Ship Canal.
REVEALED: Conservative MP Siobhan Baillie referred PPE suppliers to the 'VIP' lane
Siobhan Baillie, MP for Stroud, stated emphatically in a letter to Ecotricity founder Dale Vince in March 2021 that she had "never helped anyone receive or apply for any government contract for any product or.
We were right all along: Information Commissioner agrees Ministers should use official communication channels
Our challenge over Ministers' use of private emails and messaging apps like WhatsApp and Signal has two simple but important questions at the heart of it. Firstly, why are senior Ministers and officials using private.
Our democracy is under threat
Last night, Conservative MPs voted to rip up the rules to protect one of their own. Conservative MP Owen Paterson had been found guilty of breaching paid advocacy rules for accepting £100,000 a year from a.
REVEALED: Minister's partner's firm awarded lucrative Covid contracts
An investigation by Good Law Project can reveal that the partner of Michelle Donelan, the Minister of State for Universities, heads up the commercial unit at a PPE company that has been awarded numerous PPE.
EXCLUSIVE: Private hospitals were paid over £1.5 billion during the pandemic
Documents released by NHS England after a long-running FOI battle with Good Law Project reveal that eight private sector providers were paid an eye-watering £1.69 billion by NHS England during the pandemic. NHS England released the spend.
Private testing firm Immensa missed quarter of positive Covid cases in South West – Government must get a grip
Imagine you've been in contact with someone who has Covid. So, you do the right thing and order a PCR test. You are relieved when the test comes back negative – and you continue to.
Charity Commission: Nadine Dorries has not backed down – we're launching full legal proceedings
Two days before interviews began for a new chair of the Charity Commission, the Government published an article on the Gov.uk website explaining that whoever they hired would be required to "rebalance" charities away from.
Trans healthcare update: We're issuing proceedings
We are now preparing to issue judicial review proceedings against NHS England over long-standing, lengthy and unlawful delays to meeting the trans community's healthcare needs. The NHS is in breach of regulations 45, 47 and 48.
BREAKING: High Court gives challenge over Ministers' use of private email and WhatsApp green light
Our challenge over Ministers' persistent use of private emails and messaging apps like WhatsApp and Signal for Government business has just been given a huge boost: the High Court has granted us permission to proceed.
Boris Johnson's ex-adviser works at firm that won £3.5m Government 'support'
By Russell Scott, Martin Williams and Marc Edwards Boris Johnson's former adviser works for a company that won millions of pounds in Government funding – at the same time that it donated £20,000 to the Conservative.
Breaking: Government ordered to reveal the names of companies in the PPE VIP lane
Good Law Project has successfully forced the Government to reveal the names of the 47 companies in the PPE VIP lane. The Information Commissioner has ordered the Department of Health and Social Care (DHSC) to disclose.
EXCLUSIVE: Government ministers Michael Gove and Lord Agnew referred six Covid testing firms to the VIP 'Fast Track' lane
Good Law Project can now reveal that Michael Gove, and Cabinet Office Minister Lord Agnew, referred six firms down a fast track 'VIP' route to bid for lucrative Test and Trace contracts. This is the.
They're refusing to pay their costs
Professor Sir John Bell's role in the awarding of lucrative contracts without competition to Abingdon Health was significant. He carried out that role, involving the expenditure of large sums of public money, using only his.
School attendance and clinically vulnerable families – a guide for parents and schools
Earlier this week, the Education Secretary sent out new guidance which conceded that schools need to be sensitive to families' needs when considering absence due to Covid. This is a big win for clinically extremely.
REVEALED: Tory donor's firm that landed £240m school laptop contracts agrees 400% jump in shareholder payout
Computacenter, the huge IT firm which landed over £240m in contracts from the Government to supply laptops to vulnerable children during the pandemic, has increased dividends payout to shareholders by an eye watering 402% in.
Education Secretary's new guidance means schools must support clinically vulnerable families
We have some great news this evening: the Secretary of State has, at last, conceded that schools need to be sensitive to families' particular needs when considering requests for absence due to Covid. In an email.
They're hijacking our institutions
We have now heard back from the new Culture Secretary, Nadine Dorries. Her predecessor demanded charities "rebalance" away from what he childishly called their "woke" agenda. And said he wouldn't appoint a new Chair of.
A very serious allegation
Good Law Project has received a letter from a firm of lawyers called Bristows LLP, who act for Abingdon Health. The letter makes a very serious allegation: it says we have made "public statements that [we].
Foster child denied place at local school because he is trans
We've been contacted by a foster parent with a shocking story. Gemma* reached out to us after her foster child, Elliot*, was denied a place at the local school because he is transgender. The school is.
They agree with our legal analysis
We have now received a response from the Government. The good news is that the Education Secretary, Nadhim Zahawi, has agreed with our legal analysis, and confirmed that the provision which allows schools to authorise.
Ministers, private emails and security risks: High Court orders urgent hearing
Boris Johnson and at least three Ministers past and present – Matt Hancock, Lord Bethell and Greg Hands – have routinely breached national security guidance by using private emails and messaging apps for Government business. This.
This is too urgent to delay
After originally saying it needed until 24 September to respond to our lawyers' letter, Government told us that it needed even more time (until tomorrow, 6 October). We think the matter is too urgent to.
Court orders expedition of 'pork barrelling' claim
The High Court has granted our request to have our legal challenge to the so-called 'Levelling Up Fund' heard on an expedited basis. With reports from backbench Tory MPs that access to public funding for local.
REVEALED: Profits jumped 500% at Uniserve after firm landed 'VIP' contracts
In June, Good Law Project revealed that Uniserve, a logistics firm controlled by Iain Liddell, landed a staggering £300m+ in Government PPE contracts after being channelled down the 'VIP' lane. They also landed an eye-watering.
Healthcare is for everyone
A coalition of civil society organisations has taken the first formal step in judicial review proceedings against NHS England in relation to its unlawful and discriminatory approach to health care for transgender adolescents. The proposed judicial.
3 East Point High Street, Seal, Sevenoaks, Kent, United Kingdom, TN15 0EG
Company Registration No. 10556197
© 2021 Good Law Project Limited
Privacy Overview
Necessary cookies are absolutely essential for the website to function properly. These cookies ensure basic functionalities and security features of the website, anonymously.
| Cookie | Duration | Description |
| --- | --- | --- |
| cookielawinfo-checkbox-analytics | 11 months | This cookie is set by GDPR Cookie Consent plugin. The cookie is used to store the user consent for the cookies in the category «Analytics». |
| cookielawinfo-checkbox-functional | 11 months | The cookie is set by GDPR cookie consent to record the user consent for the cookies in the category «Functional». |
| cookielawinfo-checkbox-necessary | 11 months | This cookie is set by GDPR Cookie Consent plugin. The cookies is used to store the user consent for the cookies in the category «Necessary». |
| cookielawinfo-checkbox-others | 11 months | This cookie is set by GDPR Cookie Consent plugin. The cookie is used to store the user consent for the cookies in the category «Other. |
| cookielawinfo-checkbox-performance | 11 months | This cookie is set by GDPR Cookie Consent plugin. The cookie is used to store the user consent for the cookies in the category «Performance». |
| viewed_cookie_policy | 11 months | The cookie is set by the GDPR Cookie Consent plugin and is used to store whether or not user has consented to the use of cookies. It does not store any personal data. |
Functional cookies help to perform certain functionalities like sharing the content of the website on social media platforms, collect feedbacks, and other third-party features.
Performance cookies are used to understand and analyze the key performance indexes of the website which helps in delivering a better user experience for the visitors.
Analytical cookies are used to understand how visitors interact with the website. These cookies help provide information on metrics the number of visitors, bounce rate, traffic source, etc.
Advertisement cookies are used to provide visitors with relevant ads and marketing campaigns. These cookies track visitors across websites and collect information to provide customized ads.
Other uncategorized cookies are those that are being analyzed and have not been classified into a category as yet.
Roundup: Carsales, Seven acquires Prime, Media Watch + more
Automotive classifieds business Carsales wants to grow its share of the advertising spend, not just in its core automotive markets but in adjacent lifestyle categories. The company says it can offer advertisers the same reach as many of Australia's large news networks, reports AFR's Miranda Ward.
The growth plan and the aim to deliver more for its advertising clients is the strategic vision of the recently appointed co-leads of the business' media division, Vanya Mariani and Davor Vilusic.
Seven West Media gets its hands on Prime Media
Seven West Media chief executive James Warburton has returned for Prime Media with a cash deal valuing the regional broadcaster at $131.9 million, nearly two years after major shareholders Bruce Gordon and Antony Catalano torpedoed a scrip deal, reports AFR's Max Mason.
Under the deal, Seven will pay $121.9 million for Prime, and a further $10 million in cash held by the regional TV business will be handed to shareholders in the form of franking credits or a capital return. Prime shares closed on Friday at 23¢ with a market capitalisation of $82.4 million. They jumped 16¢ to 39¢ by mid-afternoon on Monday.
Warburton told The Australian Financial Review there had been changes at Seven in the 745 days since he first came knocking for Prime in 2019, including significant debt reduction, strong TV and digital video ratings improvements, and the fact this offer was cash.
News Brands
Anita Jacoby to lead ABC Advisory Council
ABC Chair Ita Buttrose has announced production executive Anita Jacoby to lead the ABC Advisory Council, replacing outgoing Advisory Council Chair, Nicole Sheffield, reports TV Tonight.
Jacoby has a 35-year career in media with senior management and production roles across all Australian broadcasters including the ABC, SBS and commercial channels. Her previous roles include managing director of ITV Studios Australia, co-managing Zapruder's Other Films, Associate Member of the Australian Communications & Media Authority and founder of the Jacoby-Walkley Scholarship.
Production credits include Enough Rope with Andrew Denton, Hungry Beast, The Gruen Transfer, Country Town Rescue, and Can of Worms.
Entertainment
'I've probably broken some kind of Logie law': Bert Newton's secret gift to a dying AIDS patient revealed
"Promise me you won't report this until I've carked it," Australian icon and veteran performer Bert Newton begged entertainment reporter Peter Ford, reports SMH's Marta Pascual Juanola.
It was 1990 and the entertainer and four-time Logie winner had just moved to daytime television as the host of The Morning Show on Network Ten, later rebranded as Good Morning Australia.
Now, as the country mourns the celebrated performer, who died on Saturday in palliative care at a private Melbourne clinic, Ford has broken his silence and revealed Newton gifted a Gold Logie to a dying AIDS patient.
Television
Simon Cowell quits new on-air gig to work behind the scenes
Simon Cowell is stepping back from TV to spend more time with his family, reports News Corp's Clemmie Moodie.
The Sun reports the TV superstar is scaling back his on-screen presence after two decades as one of the biggest faces on British and American television.
Cowell, who has been an ever-present lead judge on X Factor and Britain's Got Talent for 17 years, will be replaced by Gary Barlow for his widely hyped new UK show, Walk The Line.
The 62-year-old star will be heavily involved off-air as executive producer rather than appear on screen as originally planned.
Media Watch questions unpaid plug on Today
Media Watch has highlighted what looks to be an anomaly in the broadcasting code after former cricketer Michael Clarke spruiked an alcohol company on the Today show last week, reports TV Tonight.
"I've signed up with Bevmart. Again, an alcohol company …" he told Allison Langdon.
"I've always drank spirits and they've got a number of great options, which is good …"
Alcohol ads are on breakfast TV due to the risk children may be watching.
Meghan Markle's half brother Thomas dishes the dirt on the former duchess on Big Brother VIP
Meghan Markle's estranged half-brother lashed out at his distant relative on Monday's Big Brother VIP premiere by publicly sledging the former duchess and suggesting she has a mysterious habit of just "dumping" people, reports News Corp's Zoe Smith.
Thomas Markle Jr sat on a velvet chaise lounge and elaborated on several of the anecdotes he has previously told tabloids including the story behind the letter he wrote to Prince Harry, in which he warned the royal not to marry Meghan.
"The letter that I wrote to Prince Harry was a hundred per cent honest and heartfelt," he said. "Meghan treats her family like she's embarrassed of where she comes from. She's very selfish, self-centred. I think she's very shallow."
The TV hit that wasn't
It was one of the most dramatic episodes of the season, reports The New York Times' John Koblin.
Monica Lewinsky, the heroine of Impeachment: American Crime Story, strikes an immunity deal with federal prosecutors, and President Bill Clinton admits to having had an affair to a grand jury and the nation as a whole. The episode also brought Hillary Clinton, portrayed by Edie Falco, to center stage for the first time.
The only thing missing was a big viewing audience.
Impeachment: American Crime Story, a series that attracted lots of media coverage before its September premiere, airs on the FX cable network Tuesdays at 10 p.m. Last week's episode ranked 15th in the ratings for cable shows that day, tied with ESPN's Around the Horn and MTV's Teen Mom.
So why hasn't the show landed with viewers in a big way? Why isn't it a regular part of Twitter's top trending topics? The answer lies in the fact that American Crime Story is not available on any major streaming platform and won't be for another 10 months.
Что такое VIP-стиль? Bippu.
Сегодня настало время поговорить о настоящем тюнинге, для крутых и стильных ребят, надеюсь, у вас в голове не нарисовался образ.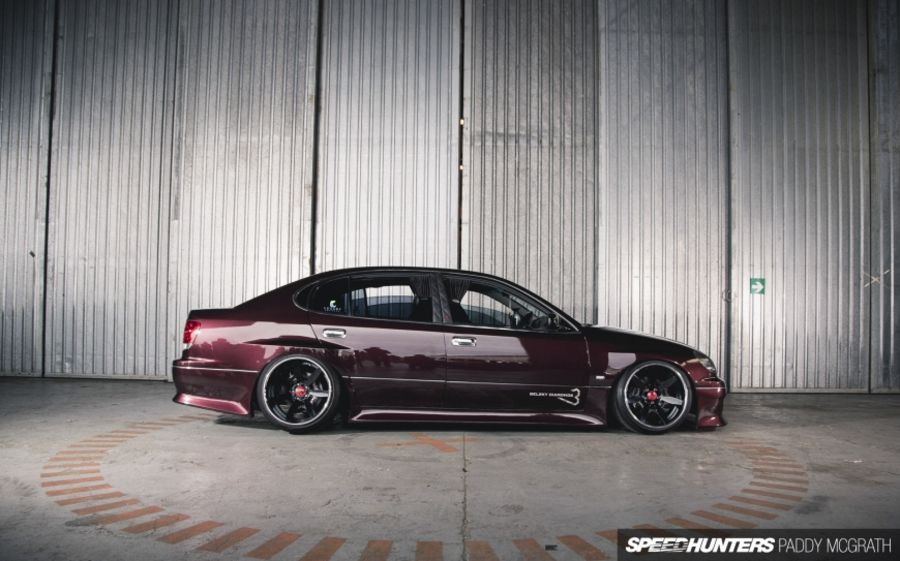 Сегодня настало время поговорить о настоящем тюнинге, для крутых и стильных ребят, надеюсь, у вас в голове не нарисовался образ «посаженной восьмерки» пацанчика с крайнего района города, потому что речь пойдет о японского тюнинге, а именно «VIP» или же, как господа японцы любят выражаться, «Bippu» . Уже из самого названия можно заметить, что это движение стоит обособленно от прочих направлений JDM культуры.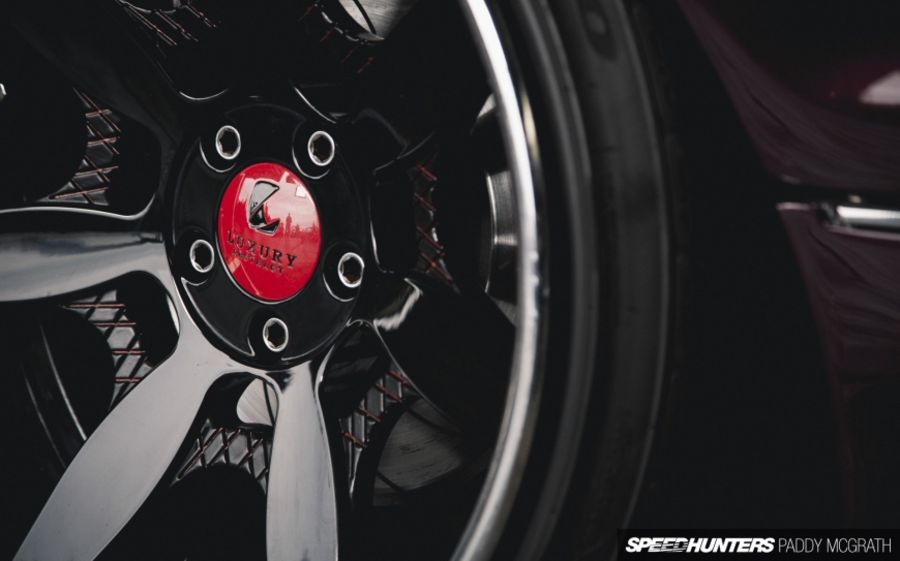 Для того, чтобы получше понять, что же оно из себя представляет, стоит рассмотреть историю зарождения этого направления. Совершенно естественно, что пошло все из Японии. Одна легенда гласит, что основателями были местные плохие парни, да-да, та самая «якудза», обладающая невероятной властью и могуществом. Вторая, что это были уличные гонщики Осаки, любившие нелегально погонять по дорогам общего пользования, в любом случае цель они преследовали одну, как можно меньше привлекать внимание полиции, но не отказывать себе в мощи и диком стиле.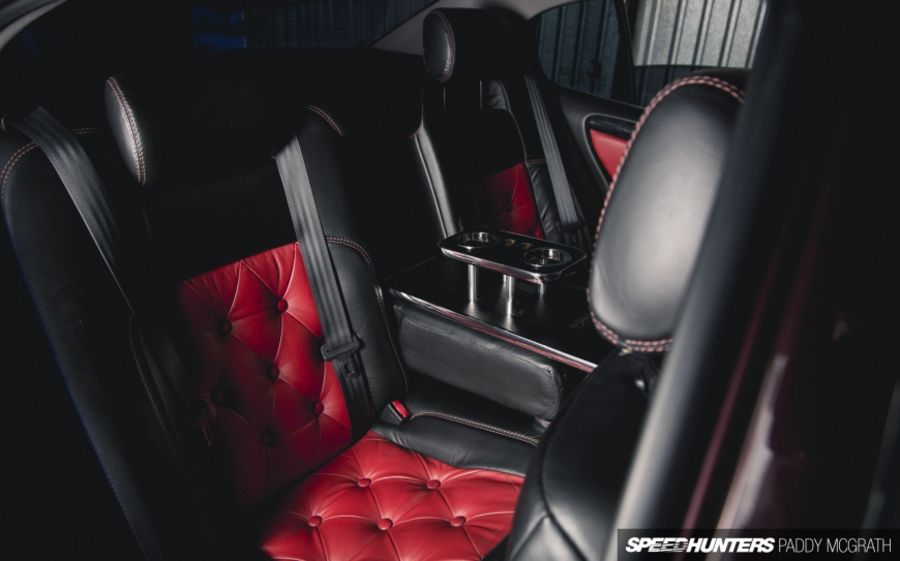 Итак, классический VIP проект – это большой, мощный, представительский, заднеприводной седан внутреннего рынка Японии (например: Toyota Crown, Nissan Cima,Toyota Aristo, Toyota Celsior, Toyota Mark II, Nissan Gloria, Nissan Cedric, Toyota Majesta, Nissan President, Lexus GS), с минимальными изменениями по кузову, допускается использование «юбок» и накладок на багажник. Хотя если изучить этот вопрос более досконально, можно понять, что это в большей степени относится к прародителям стиля, стоявших у самых истоков, ибо сейчас все чаще можно наблюдать и вполне агрессивный обвес по кругу. Тачки передвигаются исключительно на огромных, широких дисках с низкопрофильной резиной, на супердропнутой посадке, которой добиваются при помощи отрицательного развала всех четырех колес, использования укороченных спортивных пружин, пневматической подвески, либо койловеров, (койловер – амортизатор в сборе с пружиной, регулируемый по жесткости и высоте). Экстремальное, но при этом все же грамотное занижение — крайне важный момент. Чем ниже машина, тем лучше. Клиренсом жертвовать нельзя ни в коем случае, также как и комфортом при движении, поэтому важно найти компромисс в этом достаточно сложном процессе.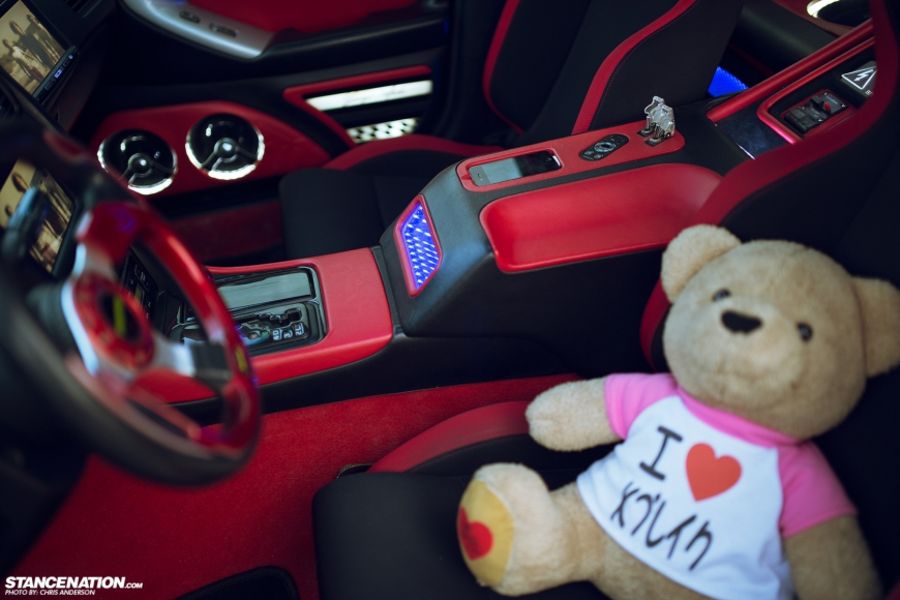 Изначально «Bippu» подразумевает черный, белый или серебристый окрас автомобиля, но все чаще можно встретить смелые эксперименты с ЛКП, когда хозяин или тюнинг-ателье может использовать яркие и броские окрасы или даже сочетание нескольких цветов. Это сложно назвать неповиновением канонам стиля, скорее всего, вполне ожидаемой метаморфозой, трансформацией, ведь ничто не стоит на месте, а особенно автомир, который, по сути, и олицетворяет собой движение.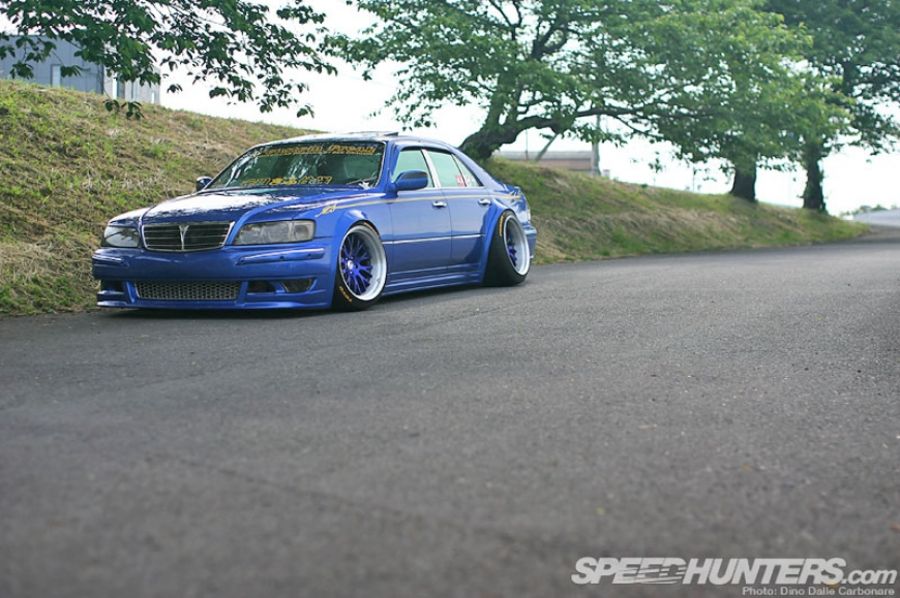 Что же касается подкапотного пространства автомобиля, то тут все просто, чаще всего это полный сток. Примерно такая же ситуация с выхлопной системой, меняется только банка глушителя, на большие, хромированные, сдвоенные трубы, сама трасса же остается родная, без вмешательств.
Интерьер заслуживает особого внимания. Так как изначально машина не должна привлекать лишнего внимания полиции, и внешне она достаточно сдержанна, то внутри царит атмосфера абсолютно противоположная. Салон обшит дорогой кожей самых разных цветов, часто можно встретить, например, строгий снаружи Celsior, но с ярко-розовой обшивкой внутри. Аудиосистема премиум уровня, дарующая невероятный, мощный звук, безумное количество дисплеев, подсветка всего, что только можно подсветить, электронная начинка по последнему слову техники, — все это полностью характеризует «VIP» тюнинг.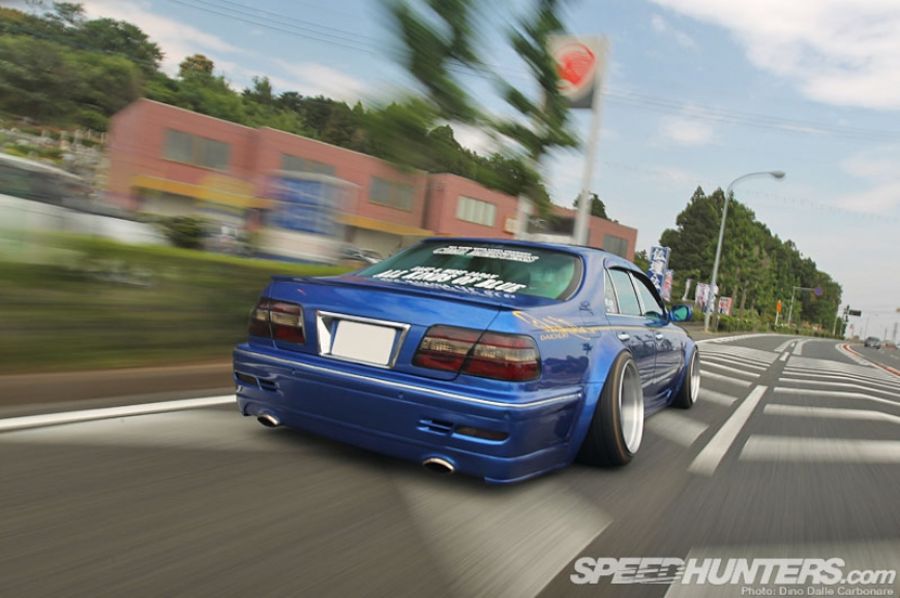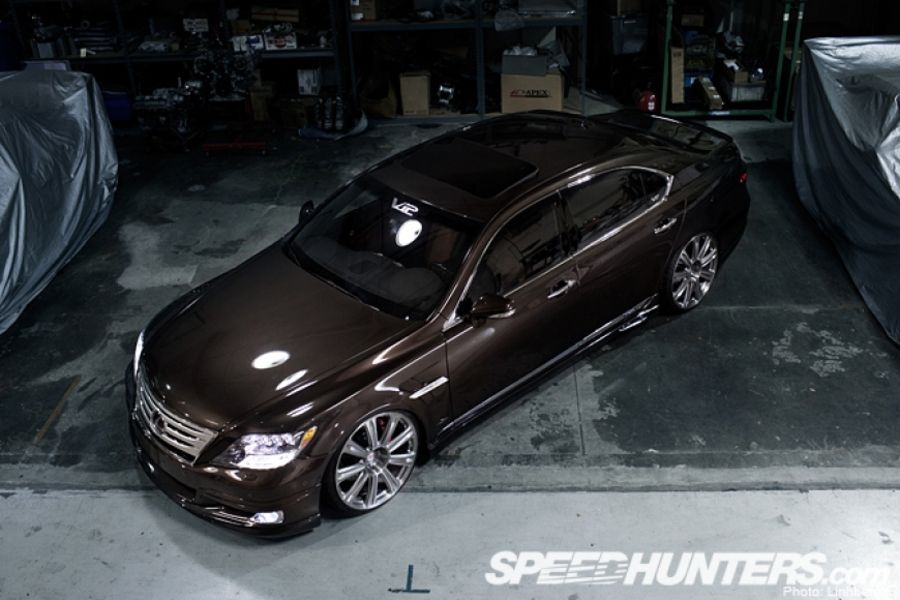 Свободным местом в багажнике придется пожертвовать в пользу усилителей и сабвуферов. Кстати говоря, материалы отделки здесь ничуть не хуже, чем в самом салоне автомобиля.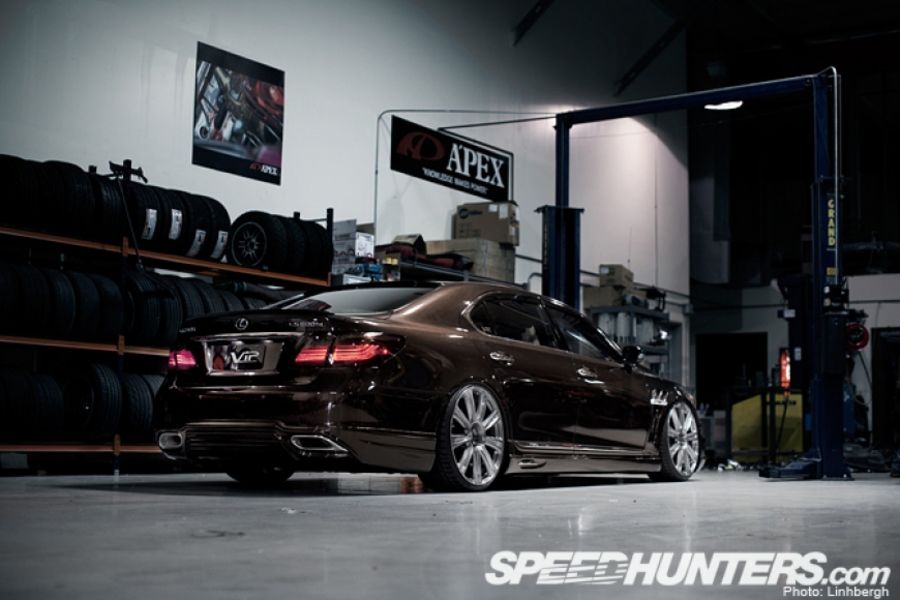 В заключении хочется сказать, что «VIP» — это крайне затратное, но полностью окупающее себя занятие, ведь владение таким автомобилем приносит его хозяину немалое удовольствие и море почета от людей, знающих толк в настоящем тюнинге.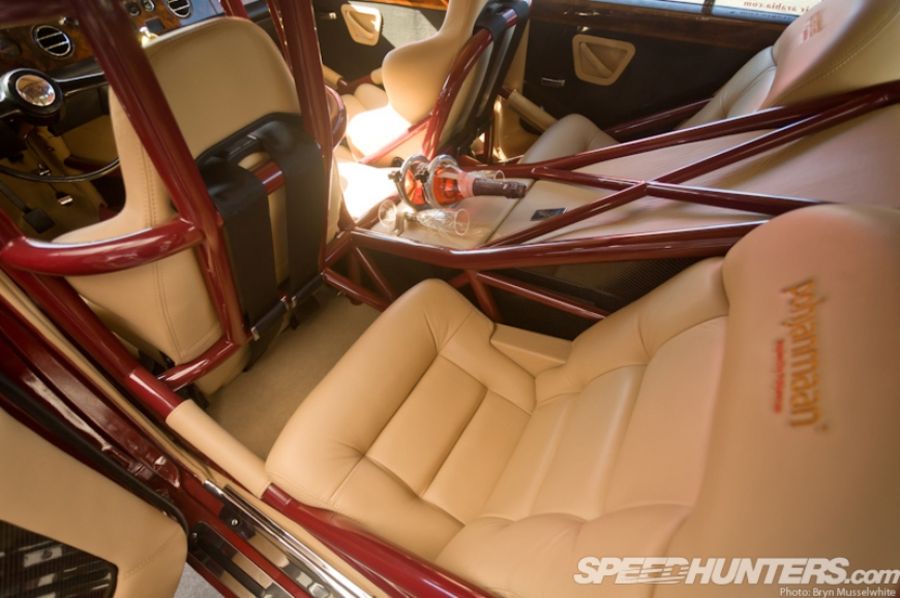 В настоящий момент VIP-стиль развивается и не стоит на месте. Наряду со строгими седанами появляются смелые проекты с кричащей внешностью, но нельзя их ставить отдельно от стиля VIP, нужно понимать, что все стили развиваются.






Фотогалерея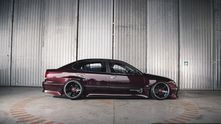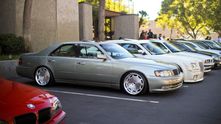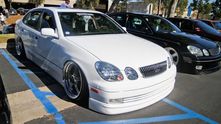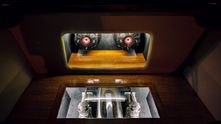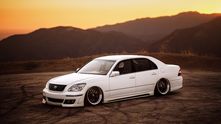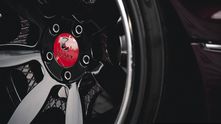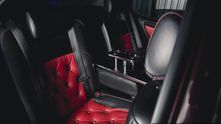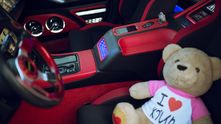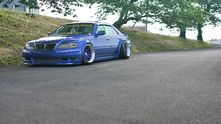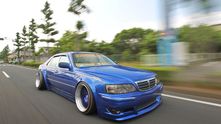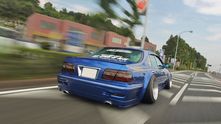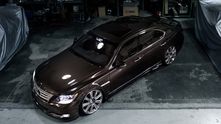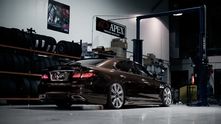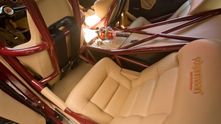 Комментарии (0)
Читать
Такой бы стала Toyota Supra 5-го поколения, если бы победили дизайнеры, а не маркетологи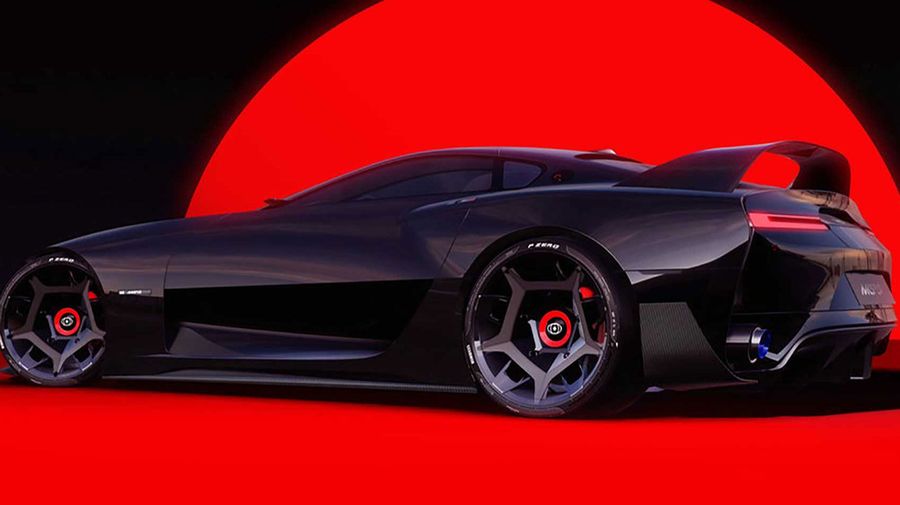 Самое читаемое
Последние новости

Вы должны услышать, как звучит модифицированный BMW E30 3-серии с 1UZ V8

Старый пикап Ford F-100 образца 70-х годов стал электрокаром

В Колумбии старенькую Lada Niva превратили в монстра 6×6 с 2,5-литровым дизелем

В Москве продают единственный в России BMW M5 за 25 миллионов рублей
Австралийские тюнеры добились от Toyota GR Yaris 479 сил при минимальном вмешательстве в «железо»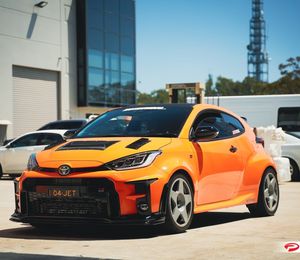 Subaru Solterra станет первым массовым электромобилем бренда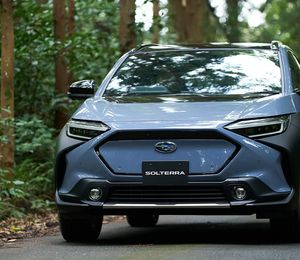 В Японии запустили каршеринг сауны на колесах на базе старого Nissan Caravan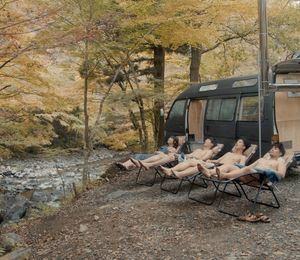 AMG изменил Mercedes-Benz, когда создавал этот Mitsubishi Galant AMG Type 1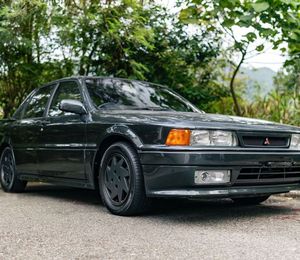 Toyota Land Cruiser 200 превратили в огромный шестиколесный пикап-вездеход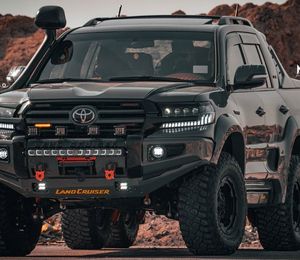 Профессиональный дрифтер построил Toyota GT 86 с формульным V10 мощностью 730 л.с.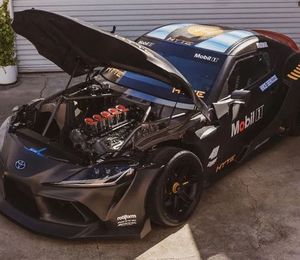 В Москве выставили на продажу Nissan Patrol 2008 года по цене нового Land Cruiser 300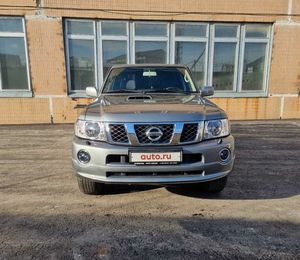 Посмотрите, как простоявший 50 лет в горах Suzuki Jimny вытаскивают по полному бездорожью